WRBC – WVCSB Youth Evangelism Conference
April 17 @ 4:00 pm

-

10:00 pm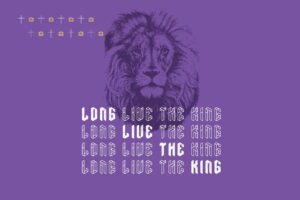 Are you currently in Grades 6 – 12???  Join us for the WVCSB Youth Evangelism Conference!!! We are unable to gather together as in the past for this event, however, you have the opportunity to join us at WRBC as we will join other churches around the state in praying, studying, and worshipping together as we celebrate the risen, living King!
LONG LIVE THE KING (DANIEL 7:14)
2000 years ago, when Roman soldiers thought they were crucifying a criminal, they were actually coronating a king. The number one thing Jesus spoke about is the kingdom of God, but what does this mean? Spoiler alert: God's kingdom is different than you'd expect and more glorious than you could ever imagine. It's unlike any kingdom this world has ever seen. What does it look like for God to be king of our lives and experience his reign now and forever? Long live the king, King Jesus!
Join us Saturday, April 17th beginning at 4:00PM!!!